The Ministry of God's Word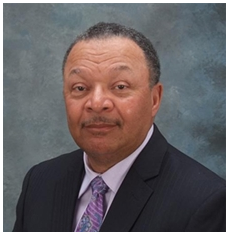 Brothers and sisters at the Household of Israel Temple of Jesus Christ and to those saints who are with us in spirit, blessings to you.
Brothers and sisters, I pray for myself, my family, this church and all the saints across the world. May God be with you all and enjoy the seventh month feasts. Amen.
Should you have any questions for Pastor Derrick Pointer you may reach him at: dpointer@householdofisrael.org or 219.949.9308.
---
The Rebuilding of God's House & the Restoration of the Truth
The Real Truth About COVID 19
God Is a God of War and Judgment
We Will All Come Together As One Body in Christ
What it Means to be a Virtuous Man
Keeping God's Commandments
Audio File: KeepingGodsCommandments.mp3 (10.77MB)
Published on Wednesday, August 31, 2011 9:03 PM CDT
Authored by Pastor Derrick Pointer

Contact Info
If you would like to contact Pastor Derrick directly regarding his sermons or any other matters related to our church please email him at dpointer@householdofisrael.org.
Music Sampler
We invite you to enjoy songs written by Pastor Derrick Pointer.
Written By: Pastor Derrick Pointer,
Piano Accompaniment by Markus Davis
Written By: Pastor Derrick Pointer,
Piano Accompaniment by Markus Davis
Written By: Pastor Derrick Pointer,
Piano Accompaniment by Markus Davis