The Ministry of God's Word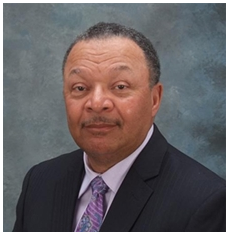 Brothers and sisters at the Household of Israel Temple of Jesus Christ and to those saints who are with us in spirit, blessings to you. Shortly, we look forward to one of the 3 great feasts that God commanded us to keep, the Feast of Pentecost. As children of God, we must fulfill all righteousness and adhere to the commandments of God. We acknowledge and celebrate the the Feast of Harvest first because God commanded us to as stated in Leviticus 23: 9-22.
So in keeping this holy convocation we look not to only what our forefathers did in th past but we look to our hope and future of salvation. Indeed, Pentecost points to the time when Christ will pour the Holy Spirit upon His saints to prepare them for His coming during the last days as well as the gathering together of the 144,000, a group of saints that are deemed the "first fruit" of God's harvest or His people. Therefore, I urge you all, when we celebrate the Feast of Harvest let us do it in spirit and not just with our flesh. It is not merely the waving of loaves or the communion nor is it just the singing of songs or prayer. But with great earnesty, we seek out the Holy Spirit to change our hearts today, that our flesh might change tomorrow. Not only that, we seek to be a part of that very special group, the 144,000. For the word has stated this....
"And I looked, and, lo, a Lamb stood on the mount Sion, and with him an hundred forty and four thousand, having his Father's name written in their foreheads. And I heard a voice from heaven, as the voice of many waters, and as the voice of a great thunder: and I heard the voice of harpers harping with their harps: And they sung as it were a new song before the throne, and before the four beasts, and the elders: and no man could learn that song but the hundred and forty and four thousand, which were redeemed from the earth. These are they which were not defiled with women; for they are virgins. These are they which follow the Lamb whithersoever he goeth. These were redeemed from among men, being the firstfruits unto God and to the Lamb. And in their mouth was found no guile: for they are without fault before the throne of God. ," (Revelation 14: 1-5).
Brothers and sisters, I pray for myself, my family, this church and all the saints across the world. May God be with you all and happy Feast of Pentecost. Amen.
Should you have any questions for Pastor Derrick Pointer you may reach him at: dpointer@householdofisrael.org or 219.949.9308.
---
The Fiery Baptism of the Holy Ghost
The Holy Spirit and the Word of God
Becoming a New Person in Christ
I Was Born to Live and Not Die
There Is No Jew or Gentile
Audio File: ThereIsNoJeworGentile.mp3 (12.79MB)
Published on Saturday, September 6, 2014 12:51 PM CDT
Authored by Pastor Derrick Pointer
Learning How to Pace Yourself on a Spiritual Journey
Pick Up Your Cross and Follow Jesus Christ
Examine Yourself...Whether Ye Be in the Faith
Fruits of the Spirit
Audio File: FruitsoftheSpirit.mp3 (7.81MB)
Published on Wednesday, August 31, 2011 9:16 PM CDT
Authored by Pastor Derrick Pointer
Fight for the Truth
Audio File: FightfortheTruth.mp3 (1.16MB)
Published on Wednesday, August 31, 2011 9:14 PM CDT
Authored by Pastor Derrick Pointer
Hoping for a Better Day
Audio File: HopeforaBetterDay.mp3 (1.13MB)
Published on Wednesday, August 31, 2011 9:13 PM CDT
Authored by Pastor Derrick Pointer
Let Us Not Grow Weary
Audio File: LetUsNotGrowWeary.mp3 (1.94MB)
Published on Wednesday, August 31, 2011 9:12 PM CDT
Authored by Pastor Derrick Pointer
Raising Your Children in the Name of the Lord
Contact Info
If you would like to contact Pastor Derrick directly regarding his sermons or any other matters related to our church please email him at dpointer@householdofisrael.org.
Music Sampler
We invite you to enjoy songs written by Pastor Derrick Pointer.
Written By: Pastor Derrick Pointer,
Piano Accompaniment by Markus Davis
Written By: Pastor Derrick Pointer,
Piano Accompaniment by Markus Davis
Written By: Pastor Derrick Pointer,
Piano Accompaniment by Markus Davis